5 Benefits of Having a Family Dentist
5 Benefits Why You Must Consider Getting Help From a Family Dentist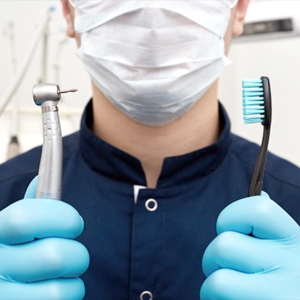 You might be used to family game nights, family meals, or vacations, but family dentistry? Even if you do not believe it, having a family dental professional for all your family's dental needs will provide you with fantastic and long-term benefits. If you still don't need comprehensive dental treatments for your spouse, parents, and kids, it's time for you to invest in superior care. In a previous blog post, we discussed who is appropriate for your child. family dentistry or pediatric dentistry. However, in this blog post, we will understand five benefits why you must consider getting help from our family dentist.
Family dentistry in Pittsburg provides customized and detail-oriented oral care for every member. Some advanced treatments such as dental emergencies, root canals, and wisdom teeth removal, largely depend on the patient's lifestyle and medical history. The convenience of seeking emergency dental care is a significant benefit of family dentistry.
A family dentist also treats patients of all ages and provides an impressive array of dental checkups like oral examinations, regular cleanings, x-rays, fillings, and fluoride treatments. A lifetime dental practice has the advantage of knowing your family's complete medical history. A proactive dentist will observe any oral health issues and take action as soon as possible.
Family Dentists Are Well Aware Of Your Family's Entire Medical History:
A person's 'health portrait' is determined by many factors. Personal lifestyle factors such as exercise habits, eating habits, and sleeping patterns influence health. Additionally, if your family's medical history includes diabetes or high blood pressure, take preventive measures before it is too late.
Several recent studies have shown genes play a crucial role in causing children's teeth to be up to 64% more cavity-prone. A higher chance of developing bite conditions and periodontal disease or gum issues is also deeply ingrained. Our dentist offers effective treatment for periodontal disease in Pittsburg to improve your whole family's oral health.
Put An End To Your Dental Phobia:
A family dentist in Antioch can help your child to see dental clinic visits in a new light. While growing up, many people don't have positive pediatric dentists in Antioch visit experiences. A family dentist can guide your child to follow healthy oral hygiene practices.
From an early age, toddlers should be taught how to brush with fluoride toothpaste. Between ages 2-6, they must learn the importance of regular dental flossing. A family dentist can make your task as a parent a lot easier. Make your kids follow positive habits with a positive vibe.
Dive Into A Wide Array Of Services:
Many family dentists in Pittsburg offer a range of cosmetic dentistry treatments, including wisdom tooth extraction, teeth whitening, fillings, and dental braces.
It Simplifies Your Dental Emergency Situations:
Emergency dental services happen without notice. A family dentist will help you see them and get quality services regardless of any condition. You or your children may experience chipped, broken, or knocked-out teeth at any time.
Schedule Convenient Appointments As Per Your Needs:
It's common for family dentists to work with their patients on a schedule that fits their lifestyles. Many dental offices in Antioch make late appointments to match the patient's requirements.
Takeaway:
Dr. Ali Shirani, DDS is one of the most prominent dentists near me in Antioch. He has several years of medical experience and serves communities surrounding Antioch, Pittsburg, Brentwood, and Discovery Bay. The doctor is known for his friendly nature and high-quality medical treatment. Dr. Ali Shirani provides oral health care for you and your loved ones. To learn about treatments or schedule an appointment, call us 925-778-1998 right away.