7 Cosmetic Dentistry Treatments & Advantages
Seven Familiar Cosmetic Dentistry Procedures and Their Advantages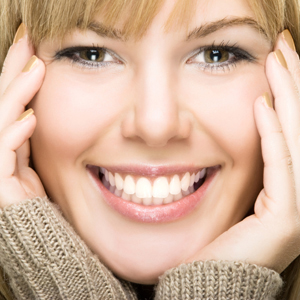 If you're trying to boost your smile, cosmetic dentistry in Antioch is the best option to enhance your life standard. Cosmetic dental procedures are done for aesthetic reasons and will considerably improve the look of your smile. In cosmetic dentistry, every procedure has its own good!
7 Cosmetic Dentistry Procedures in Antioch That Change Your Appearance:
Teeth Whitening:

Teeth whitening in Antioch is a customary cosmetic dentist method. Discoloured and stained teeth, no matter the reason, are bleached to make it whiter and shiner.

Cosmetic Orthodontic Treatment:

Orthodontic treatments are done for aesthetic functions. Severely crooked teeth or protruding teeth are treated by Orthodontic treatments done by an orthodontist.

Root Canal:

The root canal in Brentwood is done on severely decayed teeth, the infected pulp is done away with and the canal is cleansed. Then a permanent filling is used to fill it or a crown is fixed on top of the teeth. The dentist who is qualified to perform root canal is an endodontist. Find Cosmetic dentistry clinics in Discovery Bay with seasoned endodontists.

Invisalign Braces:

Clear aligners are used in the process. The old traditional ways of braces with wires and elastics are not used anymore. These invisaligns are transparent and easy to remove. Cosmetic dentistry in Pittsburg has set some high standards in terms of results.

Dental Implants:

Dental implants in Antioch are a procedure where a metal implement replaces a missing tooth. They serve as roots and are fixed to the jawbone. A dental crown is placed on the device to function as a tooth.

Dental Veneers:

In this procedure, dental veneers are placed on discolored teeth, crooked teeth, chipped teeth and also, help to close gaps in between teeth. Look for quality Cosmetic dentistry in Brentwood.

Wisdom Tooth Extraction:

Wisdom teeth removal in Brentwood is a minor surgery where the dentist will make a small slit on the gum to remove the third molar. At times the wisdom tooth is also removed for braces.
Benefits of Cosmetic Dentistry in Brentwood:
Affordability:

Cosmetic dentistry in Antioch and other locations such as Pittsburg, Brentwood and Discovery Bay are affordable.

Health Improvement:

Cosmetic dentistry procedure in our dental office in Antioch has a very positive impact on one's overall health.

Improves Self-Esteem:

Getting one's teeth whiter, straighter and cleaner increases self-confidence and self-esteem.

Improves One's Quality of Life:

Better food habits including chewing and eating etiquettes transform after cosmetic dentistry procedures.
Conclusion:
Get in touch with Dr. Ali Shirani call today if you require cosmetic dentistry in Brentwood and surrounding cities such as Antioch, Pittsburg, or Discovery Bay. Inspect our website or call us at 925-778-1998 for more details.