Seven Things to Examine While Handpicking a Dental Office
Seven Things to Examine While Handpicking a Dental Office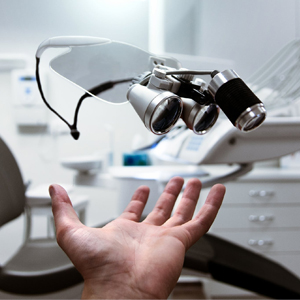 With the new year just around the corner, we all are chalking down resolutions. It could be fitness goals, oral health goals or even diet goals. It is time for you to work on those resolutions. If you have put down your oral health goals or if you're still figuring them out, we have got you covered! In our previous blog, we have explained the different cosmetic dentistry procedures in Antioch? If you are looking for a dentist Antioch who serves the locations of Pittsburg, Brentwood and Discovery Bay as well, visit Dr. Ali Shirani.
While you are looking for a dentist Discovery Bay or a dentist office near me in Pittsburg, make sure you learn a couple of things you must definitely look into.
7 Things to Look in a Dentist in Discovery Bay:
Location:

You want to avoid travelling long distances to meet your dentist. It is always advised to pick a dental office in Antioch who is close to either your home or your office. Several dentists like Dr. Ali Shirani, serves in multiple locations like Antioch, Pittsburg, Brentwood and Discovery Bay which makes it easy for you to meet your oral health needs without leaving your comfort zone.

Dental Expertise:

We all have different dental needs. It's important for us to have to meet the right dentist to fix the dental needs specific to us. You should find out your dentist's or Brentwood endodontist field of expertise or specialty to derive maximum benefits.

The Dentist:

The next most important factor you must consider is your dentist and their qualifications. Check your dentist near you in Discover Bay qualifications and ensure that they can meet your dental needs.

The Staff:

Make sure the staff makes you feel comfortable. Check whether they attend to your needs promptly. Take a trip down to the dentist office near you in Discover Bay. Or choose a dentist office near me Pittsburg and interact with the staff. Find out if they indeed are friendly and maintain a positive attitude as advertised.

Technology:

You need to ensure that your dentist is updated with the latest tools, technologies and innovations in the dental field. This is to ensure that you have a seamless dental procedure like dental implants in Antioch.

Insurance:

If you have insurance or you're going to take up one soon, make sure your dental office accepts your insurance provider. Check the surgeries and treatments like cosmetic dentistry in Antioch that are covered in your insurance package.

Convenience:

The last important thing is to ensure that you are comfortable with the dentist and the environment, if not you must immediately look to switch your family dentistry in Pittsburg.
Which Is the Finest Dentist Office Near You in Discovery Bay?
Perform a google search with the following keywords: "dentist office near me Brentwood" or "pediatric dentist Discovery Bay". You will find Dr. Ali Shirani's name in the top results. You can confirm confidently that Dr. Ali Shirani is the finest dentist near you in Discovery Bay. Dr. Ali Shirani runs the most preferred dentist office near me Antioch. Visit Dr. Ali Shirani, who is the best dentist near me Antioch. Dr. Ali Shiran's services can be availed at Antioch, Pittsburg, Brentwood and Discovery Bay.