Dental Implants: Categories, Procedures, Risks, and Cost
Dental Implants: Categories, Procedures, Risks, and Cost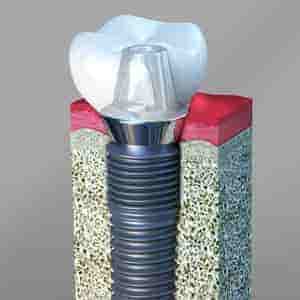 Dental implants are small structures used to replace missing teeth. They are small screw-like devices that dentists implant on the jawbone. These serve as an anchor for the artificial tooth. Once this is performed, the dentist will affix a crown as a replacement tooth. Dental implants in Antioch, Pittsburg, Brentwood and Discovery Bay are done by the finest dentists like Dr. Ali Shirani. Read on to discover more about dental implants in Antioch.
Categories of Dental Implants:
Dental Implants are categorized as Endosteal dental implants as well as Subperiosteal implants.
Procedures of Dental Implants in Antioch:
Pre Surgery:

This is the planning stage. The dentist will examine the mouth through panoramic films or X-rays or CT scans.

Surgery:

During the surgery the patient is provided with local anesthesia to desensitize the region surrounding the damaged tooth. The tooth is extracted and an alveolar bone graft is placed to get a solid base to fix the implant on. If the bone is strong enough then an implant is placed with a special drilling technique and a healing cap is placed on the top. During this phase of dental implants in Antioch a temporary denture replaces the missing tooth. It is then left to heal for 2 to 6 months during which the implant gets integrated with the bone.

The patient should apply less stress on that area and never miss their checkups during the healing phase. Thus, avoiding any kind of infections. After the area is completely healed, a test will be conducted to ensure the same. Then, a prosthetic component connected by a small screw called the abutment will be placed to hold the tooth or the crown. These crowns are made-to-order to align with the rest of the teeth set and mimic natural teeth effectively.

Post Surgery Care:

Regular follow-ups are a must after surgery. Our dentists in Antioch will keep a track for any peri-implantitis, inflammation of the surrounding tissues, loss of an implant, checks on the soft and hard tissues and also, the bite will be adjusted during these follow-ups.

Risks:

If proper hygiene is absent then every surgery will have risks. The only risks a patient with dental implants in Antioch may undergo are bruises on the skin and gums, pain, minor bleeding and swollen face and gums.

Costs:

Dental implants in Brentwood do not cost the same across the city. It varies for many reasons such as the surgeon, his experience, the location and materials used and complexity of the case so on.
Visit Our Dental Office in Antioch:
If you are domiciled in Antioch, Pittsburg, Brentwood and Discovery Bay and require dental implants to solve your oral issues, approach Dr. Ali Shirani. For more information about dental implants in Antioch call us at 925-778-1998 and schedule an appointment today.