Is Root Canal Counted as a Dental Emergency?
Is Root Canal Counted as a Dental Emergency?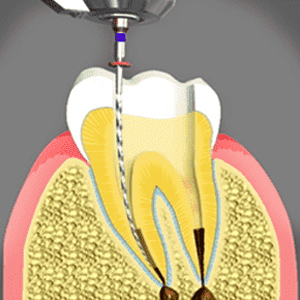 Toothache is a serious health issue that will not let you eat or sleep properly. You should not neglect this pain. Because it can lead to greater health problems for you. It may be a simple case of tooth decay and can be treated by a root canal. So try not to postpone the visit to your dental practitioner. Or else you will need to find an emergency dentist to cure your toothache. In our previous blog, we have explained 7 signs you need a root canal in brentwood. Read along to know how root canal is counted as a dental emergency.
Dental Situation That Demands Dentists Near You in Discovery Bay:
If there is severe pain in one or multiple teeth that are not healed by applying any home remedy, you should visit a dentist immediately. Bleeding gum can make the situation worse and demand an urgent appointment with an endodontist in Discovery Bay.
If someone is orally injured due to an accident and gets one or more teeth damaged, he/she should see a local dentist without enduring the pain and discomfort. The dislocation of the teeth fillings is also an emergency situation, which can be treated only by an emergency dentist in Brentwood.
Requirement of Root Canal in Brentwood to Rectify a Damaged Tooth:
When a tooth is infected, it causes pain and discomfort in eating or even speaking, sometimes accompanied by oral bleeding. Root canal therapy is the only treatment for your infected teeth for which you need to visit an endodontist in Brentwood. If this infection is not treated in time, it may spread to other parts of the mouth cavity, infecting your healthy teeth as well. If neglected for a long time, this infection may eventually lead to oral cancer that often turns fatal.
Symptoms That Indicate the Need of Root Canal in Brentwood:
A severe toothache that continues for several days without getting better is the foremost symptom of an infected tooth. This toothache will worsen when you try to chew any food item. The affected tooth will be sensitive to both hot and cold touches. You will find it difficult to have any hot or chilled food items. Tooth extraction in Brentwood may be the only solution to this problem. So, I need to find a dentist office near you to get rid of my infected teeth through a root canal.
Which Is the Best Dentist Office Near You in Brentwood?
The finest dental office in Discovery Bay, Brentwood, Pittsburg and Antioch is run by Dr. Ali Shirani. You need to visit Dr. Ali Shirani to avail the best root canal in Brentwood service. You can visit our website of this reputed dentist to check all details, like the cost of wisdom teeth removal, root canal and other dental treatments.
You can take an appointment online through our website and visit our dentist office near you in Brentwood to get fast relief from all your oral problems. If you are in Pittsburg, Brentwood, Discovery Bay or Antioch, consider Dr. Ali Shirani for all your dental health requirements.