Pediatric Dentist vs. Family Dentist – What's the Difference?
Pediatric Dentist vs. Family Dentist – What's the Difference?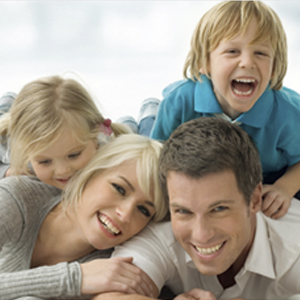 While the difference between a family dentist and a pediatric dentist may be blurry to the majority, there are some important and fundamental differences between the two. Families with kids often go to a family dentist to take comprehensive dental care of their entire family, including their children. Now, that is always a natural thing to do and there is no fault with that, yet kids always need special care.
You will find a lot of family dentistry with pediatricians as well. Always try to visit such dental offices that can take care of both your family and kids. In our previous blog, we have explained, how does family dentistry in Brentwood provide pediatric consultation to your child? So, now let's take a look at what differentiates a pediatric dentist from a family dentist.
Family Dentistry in Pittsburg:
Family dentists are specialized in treating patients spanning all ages. They are also referred to as general dentists. A dentist having a basic 4-year graduation degree like DMD or DDS is termed a general dentist. They hold a minimum of the most elemental qualifying degree required to be called a dentist. Even though they belong to family dentistry in Antioch, they are not adept and equipped to handle all of the issues of kids.
True, it's very convenient to take your entire family to a general dentist who offers all kinds of dental services under one roof. You don't have to drive around to different dental clinics if your kids can see the same Dentist Antioch. Also, routine dental visits become a lot easier when you schedule them with a family dentist so that you can take your entire family on a single date for a routine check-up.
How is Pediatric Dentistry Different from Family Dentistry in Pittsburg?
Kids require special treatment when it comes to their specific dental issues. A pediatric dentist in Brentwood holds special qualifications and experience to treat kids' dental issues. They go through an advanced residency program for 2-3 years to be educated on pediatric issues and treatments. Hence, they are more effective in treating your kids. Also, children are often petrified by the visit of dentists. Pediatric dentists are always equipped to handle kids with a special approach and care to make them feel comfortable. Such a Dentist Office Near Me Pittsburg is also endowed with special décor and design to make the ambiance very conducive to kids.
For the best dentist near you in Antioch, head to Dr. Ali Shirani, who not only holds a general family dentist degree, but also a specialized pediatric dentistry degree. He has years of experience in catering to both segments of dentistry. For more information, call us at 925-778-1998 and schedule an appointment today.