How Cosmetic Dentistry Can Save a Smile After Gum Disease?
How Cosmetic Dentistry Can Save a Smile After Gum Disease?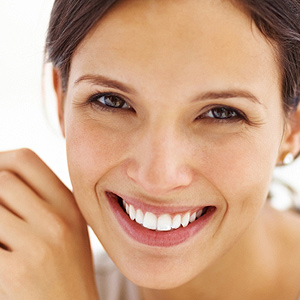 Gum disease or bone recession in the jaw can cause tooth loss. If the bone around the tooth becomes very weak and loose, then that tooth needs to be replaced. Many different types of dental treatments like dental implants, dental bridges, and removable dentures are available as options for replacement. In our previous blog, we have explained 7 signs you need a root canal in Brentwood. Read on to discover more details pertaining to Gum disease and the methods followed by cosmetic dentistry to bring back smiles post gum disease from below.
How Does Periodontal Disease Cause Dental Problems?
Gum disease is also called periodontal disease. It is a serious dental problem that needs to be addressed right away with an endodontist in Brentwood. Gingivitis, the first stage, can be readily reversed by improved oral hygiene and having your teeth cleaned, but the second stage is irreversible.
3 Cosmetic Dentist Methods to Prevent Periodontal Disease in Brentwood:
Dental Implant:

Gum disease causes teeth to fall out. Dental implants in Pittsburg are an excellent option to replace them. Implants replace the roots of missing teeth, preserving the jawbone of the patient in the process. It keeps their facial appearance from deteriorating owing to missing teeth.

If you live in and around Pittsburg, type the "best dentist Near Me Antioch", or "Dentist Office Near Me Pittsburg" and filter the top-rated dental clinics.

Porcelain Crowns:

Dental office in Antioch offers Porcelain crowns. In this treatment tooth-colored caps are used to resemble actual teeth. Porcelain crowns serve as a good cover for a damaged tooth.

Connective Tissue Grafting:

In this treatment, the cosmetic dentistry in Pittsburg, will take out the part of the tissue from under the person's palate and keep the part that has the blood vessels. The tissue is grafted to the empty space allowing the other side of the tissue to cover it. This flapped grafted tissue gets blood supply from the donor site. After healing the grafted tissue gets fully attached to its side.
Conclusion:
Cosmetic dentistry can surely restore smiles after gum disease. If you are still not sure how to choose a good dentist, look for "Dentist Near Me in Discovery Bay" or "Dentist Office Near Me in Discovery Bay" on the internet. Hand pick Dr. Ali Shirani from the top search results. Dr. Ali Shirani serves the following locations: Antioch, Pittsburg, Brentwood, and Discovery Bay. Browse through our website of Ali Shirani D.D.S. to discover more information regarding our services. Call us at 925-778-1998 to have a conversation with the representatives of the clinic right away.