How Often Do Dental Implants Need to Be Replaced?
Using Dental Implants for Too Long? Learn When To Replace Them!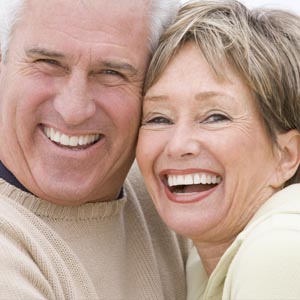 Dental implants have been one of the greatest boons offered by the world of dentistry. Who doesn't desire a flawless and attractive smile? Losing a tooth due to accident or decay is often a huge blow to one's confidence. Dental implants Discovery Bay can reverse the damage. In our previous blog, we have explained how dental implants in Antioch provide a permanent solution for tooth loss. Read along to know how dental implants can be replaced.
Are Dental Implants Eternal?
Dental implants in Pittsburg are manufactured to endure the depreciation of a lifetime. Since they come in close contact with the jawbone and get affixed to the neighboring bone tissue, they are susceptible to wear and tear. While the implant is meant to last a lifetime, the crown that is linked to it might have to be changed at a dental office in Antioch due to regular wear and tear. It has a lifespan of 15 to 20 years.
Breakage of Dental Implants:
If dental implants in Brentwood undergo high strain prematurely, they may shatter. They have to compulsorily be fully fused or incorporated with the jawbone. The abutment may break as a consequence of wear and strain because the connector holds the crown to the implant.
A broken screw in the socket might be causing the dental implant in Discovery Bay to feel loose or uncomfortable. When an implant dysfunctions or comes apart, the sole choice is to eliminate it and fasten a brand new one. Before receiving a new dental implant from the dentist office near me in Brentwood, some patients require bone transplants.
Popular Alternatives of Dental Implants in Antioch:
Most preferred and useful alternatives of dental implants according to dentist in Discovery Bay are:
Dental Bridges:

Whenever a patient has one or even more missing teeth, a dental bridge is advised by a dentist office near me in Pittsburg. On either side of the lost tooth, dental crowns support it.

Dentures:

Dentures are a tooth replacement solution that is natural-looking, comfortable, and removable. Depending on the amount of teeth that have to be rebuilt, you can pick between complete and partial dentures, as suggested by a dentist near me in Discovery Bay.

Flipper:

Flipper is a temporary partial denture that is affixed to the sides of the missing tooth and looks natural. Visit the dental office in Discovery Bay for more information.
Who is The Best Dentist in Antioch?
The best dentist near me in Antioch is Dr. Ali Shirani. Choose Dr. Ali Shirani D.D.S and his colleagues if you need dental implants in Antioch. If you need an experienced dental specialist serving the neighborhoods of Discovery Bay, Brentwood, Antioch, or Pittsburg, pick out Dr. Ali Shirani. He is the most reliable option you can choose among the dentists in Antioch. For more information about the best dentist near me in Antioch, call us at 925-778-1998 or schedule an appointment through their website.