4 Ways to Enhance smile With Cosmetic Dentistry
Top 4 Cosmetic Treatments to Improve Your Smile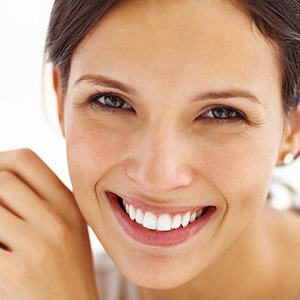 Everybody wants to have a dazzling smile. People want to look good with a charming grin. To accentuate their smile, people go in for numerous cosmetic treatments. In our previous blog, we have explained what procedures are performed under cosmetic dentistry in Pittsburg for children? Here are four most followed cosmetic treatments that patients undergo to exhibit a dazzling smile.
4 Treatments by Cosmetic Dentistry in Pittsburg to Improve Your Smile:
Teeth Whitening:

The teeth whitening in Antioch is done by dentists who possess years of experience and expertise. These are painless and affordable and have long-lasting effects. Also, the dentists make use of some chemicals along with light and oxidation processes to grant a level of sheen to the teeth. The gums are made strong and all the cavities are removed. If there are any other dental issues such as tooth decay or discoloration, these might be resolved by the procedures. Similarly, the teeth whitening is performed by an experienced team of professionals. These are preferred by the patients because of the high-quality of the treatment and improved appearance they get as a result.

Dental Bonding:

Cosmetic dentistry provides robust dental bonding. This is a procedure where a resin-cloured plastic material is applied to a tooth that bonds with it and improves a person's look. Also, it repairs damage and makes the teeth strong. It is a painless process that does not cost much.

Dental Veneers:

Cosmetic dentistry in Pittsburg involves dental veneers. These are dental porcelain laminates which consist of wafer-thin tooth colored materials designed to cover the front of the teeth.

The dental veneers can be used to reduce the gap between the teeth, align them and provide strong support.

Dental Implants:

There are well-known clinics which do dental implants in Pittsburg. In these treatments, the roots of teeth are replaced with metallic structures and the missing teeth are replaced. The dental implants are done in an effortless manner. The dentists make dentures or do bridgework on the teeth to prevent cavities and tooth decay. This provides a person some respite from the excruciating pain of broken teeth and bleeding gums.
Which is The Best Dentist Office Near You in Pittsburg?
Cosmetic treatments improve one's smile and elevate the appearance are always worthwhile. Visit the dentist office near you in Pittsburg for easy and painless procedures. A team of professionals conduct these procedures and tailor them according to the needs of the patients.
Conclusion
For the best cosmetic treatment and dental care, visit Dr Ali Sharani in Pittsburg and Antioch. The dentist near you in Antioch offers a variety of services and is highly preferred by the patients because of his humble nature and amazing treatment. To know more about the different dental procedures and call us at 925-778-1998 to schedule a consultation.