5 Cosmetic Dentistry Treatment
What Procedures Are Performed Under Cosmetic Dentistry for Children?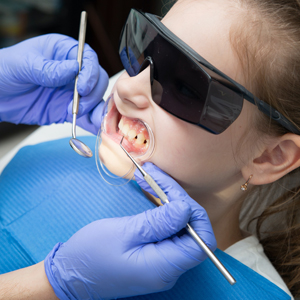 Are you concerned about your children's oral conditions and the appearance of their smiles? Chipped, damaged, or underdeveloped teeth can prominently impact your child's self-esteem. With advanced cosmetic dentistry procedures, it is possible to rectify complex teeth conditions. Based on your kid's requirements, a dentist near you can provide various cosmetic dentistry treatments that can help. In a pediatric dental office, a parent will find these procedures to help maintain the oral health of the kid. In our previous blog, we have explained 3 cosmetic dentist methods to prevent periodontal disease in Brentwood. Read along to know the procedure performed by cosmetic dentistry for children.
5 Cosmetic Dentistry Treatments for Children by a Pediatric Dentist in Pittsburgh:
Teeth Whitening:

Teeth whitening in Antioch is one of the most painless, effective, and economical cosmetic dentistry treatments. It can help to improve the teeth's appearance. It removes pigmentation, plaque, and tartar build-up from the surface. In-house teeth whitening procedures provided by a dentist are comparatively safe and more effective than DIY whitening kits.

Dental Fillings:

Composite or white fillings are fundamental procedures that restore tooth decay. The fillings are placed after thoroughly cleansing the affected tooth area.

Dental Crowns:

Crowns are long-lasting. It can also provide strength and cover severely damaged and chipped teeth. The dentist office near you in Pittsburg must follow these procedures under supervision.

Dental Bonding:

Bonding uses composite resin to restore a missing tooth and hides minor imperfections effectively.

No Prep Dental Veneers:

These unique composite resin veneers are non-invasive and can be removed as per convenience. It can also restore imperfections and must be performed by a pediatric dentist in Pittsburg.
Are Dental Implants Antioch Safe for Your Child?
Dental implants in Pittsburgh are not a very safe treatment for kids. Implanting a growing young jawline will hinder teeth formation and growth. A pediatric dentist advises young parents not to follow dental implants for their children.
Conclusion:
If you are looking to find the finest cosmetic dentistry in Pittsburg for yourself and your family's oral health, then approach Dr. Ali Shirani and his specialist team at the dental office of Ali Shirani DDS. Dr. Ali Shirani has been practicing cosmetic dentistry procedures for decades and has been serving the communities surrounding Antioch, Pittsburg, Brentwood, and Discovery Bay, CA with dedication and unmatched passion.
Dr. Ali Shirani's dental office is the finest dentist office near you in Brentwood. Call us at 925-778-1998 to gather more information about the services offered by Dr. Ali Shirani. Head to our Ali Shirani DDS website to arrange for an appointment right away.