6 Reasons Why You Should Consider Cosmetic Dentistry
6 Reasons Why You Should Consider Cosmetic Dentistry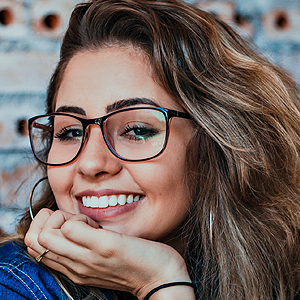 Chances are you've considered cosmetic dentistry at some point in your life. Maybe your teeth are not white, or you have a gap that you've always wanted to close. Whatever be the reason, cosmetic dentistry can give you the smile of your dreams. In our previous blog, we have explained 7 popular cosmetic dentistry treatments in Brentwood. Read along to know 6 reasons to consider cosmetic dentistry.
6 Common Cosmetic Dentistry in Pittsburgh:
Here are six of the most popular family dentistry in Pittsburg cosmetic procedures and their benefits:
Invisalign:

Invisalign is a great alternative to traditional braces. They're practically invisible. So no one will even know you're wearing them! In addition, they're more comfortable than metal braces and can be removed for eating and cleaning. And, since they are safe for children, pediatric dentists in Brentwood also suggest considering them.

Teeth Whitening:

Excessive use of various beverages and foods can discolor teeth, including red wine, coffee, tea, and cigarettes. Teeth whitening is a popular cosmetic procedure to counter that. It can be done in-office or at home, and it can make a big difference in the brightness of your smile.

Bonding:

Bonding is a process in which tooth-colored materials are used to improve the appearance of your teeth. It can fill in gaps, change the shape of your teeth, or cover up stains or discoloration. Being a common process, it can be done at any reputed family dentistry in Brentwood.

Dental Veneers:

Thin, custom-made shells and veneers are placed on the front of your teeth to improve their appearance. It can be used to correct a variety of aesthetic concerns, such as gaps, chips, and misaligned teeth.

Crowns:

A crown is a dental restoration that covers the entire surface of a tooth. Crowns can be made from porcelain, ceramic, or other materials, and they're used to restore damaged or mis-shaped teeth. Although they are generally used in the restoration process, they can also be used for a cosmetic dentistry in Brentwood to give your teeth an aesthetic look.

Tooth Contouring:

It is also known as tooth reshaping. It is a process in which the enamel is reshaped to change the size, shape, and look of the teeth. This procedure can be used to correct uneven or chipped teeth, as well as gaps between teeth.
Conclusion:
No matter what your reason for considering cosmetic dentistry is, there's sure to be a procedure that's perfect for you! To find the best dental office near you in Pittsburg, search for a dentist office near you online or connect with Dr. Ali Shirani at 925-778-1998 for further consultation. You may be surprised at just how much difference cosmetic dentistry can make.