7 Popular Cosmetic Dentistry Treatments
7 Popular Cosmetic Dentistry Treatments Near Brentwood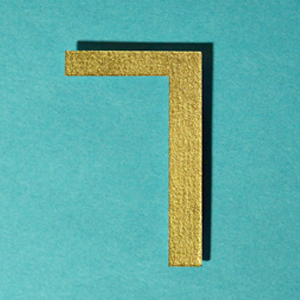 Do you want to have a healthy smile that looks good? There are several cosmetic dentistry treatments available to help achieve this goal. Each procedure has its own set of benefits that can help you achieve a beautiful and healthy smile. In our previous blog, we have explained 4 treatments by cosmetic dentistry in Pittsburg to improve your smile. Read along to know the 7 popular cosmetic dentistry treatments for a healthy smile.
What is Cosmetic Dentistry?
Cosmetic dentistry is a branch of dentistry that focuses on improving the appearance of your teeth. It can involve a variety of different procedures. Treatments like teeth whitening, bonding, veneers, and endodontists can be easily found. The principles of symmetry and harmony serve as a foundation for most cosmetic dentistry.
7 Popular Cosmetic Dentistry Treatments in Brentwood:
Root Canals:

Root canal in Brentwood is a treatment used to save a tooth that is badly decayed or infected. The procedure involves removing the damaged tissue, cleaning the area, and then filling it with a special material. Root canal can often save a tooth that would otherwise need to be extracted.

Teeth Whitening:

Teeth whitening in Pittsburg is one of the most popular cosmetic dentistry procedures because it can dramatically improve the appearance of your smile. There are many different ways to whiten teeth whitening, but the most common method is using bleaching products.

Inlays & Onlays:

When the damage to the back teeth (molars and premolars) is too considerable for a filling but is not severe enough to warrant a crown, a dentist will use an inlay or an onlay to repair the tooth.

Dental Implants:

Dental implants in Brentwood are another popular treatment because they can replace missing teeth and improve your smile. Dental Implants Pittsburg are usually made of titanium and are placed in the jawbone where they will fuse with the bone over time.

Tooth Extraction:

Tooth extraction is sometimes necessary when a tooth is badly decayed or damaged, which cannot be saved with a root canal or other treatment. Dentists suggest tooth extraction in Brentwood to extract a tooth before getting dental implants.

Invisalign:

While metal braces have long been the standard for straightening teeth, the nearly invisible aligners of Invisalign provide a convenient alternative. The bite may be adjusted together with the alignment of the jaw, making it useful for patients with mild to moderate misalignment.

Periodontal Disease:

Periodontal disease is a condition that affects the gums and can lead to tooth loss if it is not treated properly. Treatment for periodontal disease in Pittsburg usually involves deep cleaning, medication, and surgery in severe cases.
Conclusion
These are just some of the most common cosmetic dentistry treatments in Pittsburg that can help you achieve a healthy smile. You can talk to Dr. Ali Shirani about which option might be best for you based on your individual needs.
You can also type the "dentist office near me Brentwood" on google to book an appointment. For more details about cosmetic dentistry, call us at 925-778-1998 and schedule an appointment today.