Can I Have a Teeth Whitening Treatment With Gum Disease?
Can I Have a Teeth Whitening Treatment With Gum Disease?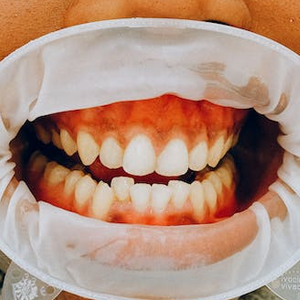 You may ask yourself, "Can I have a teeth whitening treatment if I have gum disease?" It is a common belief that people with gum disease cannot have teeth whitening treatments. We will answer that in this post. In our previous blog, we have explained 6 common cosmetic dentistry treatments in Pittsburg. However, let's discuss the relationship between gum disease and teeth whitening and provide tips for how to proceed with your treatment.
What is Teeth Whitening Treatment?
Teeth whitening is one of the popular cosmetic dental treatments used to lighten teeth color. It removes or reduces stains and discoloration from the surface of the enamel. Teeth whitening in Discovery Bay can be done in-office with a professional or with over-the-counter products like whitening strips and gels.
What is Gum Disease?
Gum or Periodontal disease is an infection of the gums caused by plaque and bacteria. Poor oral hygiene, such as not frequently brushing or flossing or visiting the dentist for checkups, is often the cause. Gum disease can result in gum swelling, redness, and bleeding. It affects the soft tissues of the teeth and, if left untreated, can lead to tooth loss.
Can I Have a Teeth Whitening Treatment With Gum Disease?
Many people believe they cannot have teeth whitening treatment if they have gum disease. This is not necessarily true. In fact, some people can still have teeth whitening treatments even with periodontal disease in Brentwood. However, the best thing to do is to consult with your dentist before proceeding with a teeth whitening treatment.
Your dentist can evaluate the severity of the gum disease and teeth for signs of periodontal disease in Pittsburg. If there are signs of gum disease, the dentist can recommend an appropriate treatment plan to address the infection before beginning any type of teeth whitening procedure.
Additionally, they may advise against certain teeth whitening treatments if they could damage your gums or teeth in any way.
Tips for Teeth Whitening With Gum Disease:
If you have gum disease and still want to get a teeth whitening treatment at dentist near you in Antioch, here are some tips:
Schedule an appointment with your family dentistry in Pittsburg to make sure that your gum disease is under control.
Choose a teeth whitening product or procedure approved by your dentist.
Follow all of the instructions carefully, and don't overuse any products used for teeth whitening.
Use dental hygiene products specifically made for people with gum disease.
Monitor your gums and teeth for any signs of sensitivity or irritation.
Conclusion:
To conclude, it is possible to have a teeth whitening treatment with gum disease, but it is essential to consult a dentist before proceeding. Your dentist will be able to provide a personalized treatment plan that is tailored to your situation. Search for a dentist office near you in Pittsburg online or connect directly with Dr. Ali Shirani, specialist cosmetic dentistry.