Are Dental Implants a Permanent Solution for Tooth Loss?
Are Dental Implants a Permanent Solution for Tooth Loss?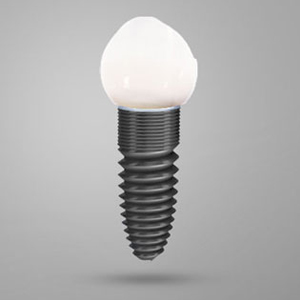 Cosmetic dental implants is one of the most popular technological advancements in the field of dentistry. It offers a convenient and attractive dental solution to those individuals who lost teeth due to trauma or decay. In our previous blog, we have explained the safety of dental implants for kids in Antioch. However, dental implants deliver a long-lasting solution for teeth replacement.
How Long Do Dental Implants in Antioch Last?
Dental implants can last up to 25 years, which is much higher than the alternative options. Implants must be replaced every 7-15 years. Dentist in Discovery Bay claim that the potential lifespan of a dental implant highly depends on several factors which includes:
The regular practice of oral hygiene or the lack of it
Appropriate diet and adaptation of healthy lifestyle
Location of the implant in the mouth
Skills and experience of the oral or maxillofacial surgeon or the dentist near me Antioch
Advantages of Dental Implants in Antioch:
Dental implants can last up to 25 years if properly taken care of
It is apparently a cost-effective teeth replacement procedure
A holistic and non-invasive replacement
Extremely durable than natural teeth
It improves physical appearance that leads to enhanced self-esteem
Healthy oral hygiene
Are Dental Implants Covered by Dental Insurance?
Dental office in Antioch doesn't typically cover any cosmetic dental implant procedures. In some policies, it may cover up to 50% of the cost as the requirements and procedures vary from person to person. A dentist office near me in Antioch often won't cover the procedure under dental insurance. You can either look into a policy that offers insurance coverage on dental implants or discount memberships plans.
Who Is the Best Dentist Near Me in Discovery Bay?
If you are looking for dental implants in Antioch and require a dental specialist serving the communities of Discovery Bay, Brentwood, Antioch or Pittsburg, consider Dr. Ali Shirani D.D.S and his team. Dr. Ali Shirani D.D.S has unmatched experience and expertise in different fields of dentistry. Over the years, Dr. Ali Shirani D.D.S. has served many individuals in the communities of Antioch, Discovery Bay, Brentwood and Pittsburg. Dial us at 925-778-1998 right away to reach the best dentist office near you in Discovery Bay.