Are Dental Implants Safe for Kids?
Are Dental Implants Safe for Kids?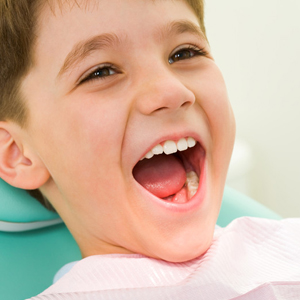 Dental emergencies can seem quite scary at times, especially if the patient is a young kid. In such situations, panicking is a common reaction. However, doing that will only worsen the condition. On a Sports day meet, your son meets with an accident during the game knocking out one of his teeth. What should be done in such a situation? Is an endodontist qualified to affix dental implants in Antioch? Can dental implants be considered as a reliable option for such a situation? Read on to find out what's the best solution below!
Understanding Dental Implants in Antioch:
In today's age, dental implants are considered to be one of the miracles of dentistry. Unlike a dental bridge, it helps in replacing one or two missing teeth. The results are generally satisfactory and long-lasting. It's a time-consuming process, where firstly the pediatric dentist in Pittsburg removes any remaining bits of the tooth. The area is cleaned and a screw is fixed into the jawbone. Later on, a customized tooth is inserted onto the screw, where it will stay thereafter.
Safety for Kids with Dental Implants in Antioch:
While using implants for replacing missing teeth is a safe option in adults, the same cannot be said for kids. Because, the jaw growth is still in progress for kids. The growth generally continues until late teens or early twenties. If a dental implant is inserted by a pediatric dentist in Brentwood before that, it would hinder the growth of the jaw. It will also prevent other teeth from naturally coming out. Eventually, the kid will experience a nasty pain and have crooked teeth.
Better Alternatives:
No need to panic. Because, there are some equally good and safe options for replacing a missing tooth. After reaching a mature age, your kid can opt for dental implants at our dental office in Antioch.
Some Reliable Alternative Solutions Are As Follows:
Removable Partial Denture:

If your kid wears this, nobody would ever know of the missing tooth. The best part is, unlike dental implants in Antioch, it is easily removable!

Bridges:

Another viable alternative to dental implants are dental bridges. It can be removable or permanent. It can be changed based on an individual's choice.

Space Maintainer:

If your kid is very young, it's highly likely that a new tooth will grow in place of the lost milk tooth. The maintainer will keep the tooth socket intact.
Which Is the Finest Dentist Office Near You in Discovery Bay?
For any query regarding implants, visit our dentist near you in Antioch and don't hesitate to call 925-778-1998. Have a conversation with the finest pediatric dentist, Dr. Ali Shirani. Browse through the website of Dr. Ali Shirani to discover more about the services provided by her clinic or to request an appointment. Dr. Ali Shiran's services can be availed at Antioch, Pittsburg, Brentwood and Discovery Bay.