Is an Endodontist Qualified To Affix Dental Implants?
Is an Endodontist Qualified To Affix Dental Implants?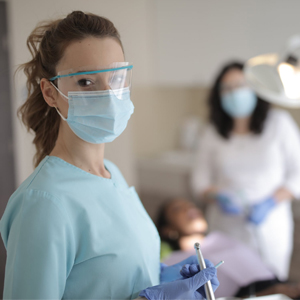 Several people suspect whether or not an endodontist can place a dental implant. If you too have this question in mind, this blog is for you. In our previous blog, we have explained complete dental implants treatment in Antioch. Below, you will discover who an endodontist is and whether or not an endodontist is qualified to deal with dental implants. If you're ready, let's begin.
What Are Dental Implants?
An implant is a metallic structure that does the job of the dental root. Placed surgically, the implant fuses with the jaw bone and supports dentures, crowns, bridges and other dental prosthetics. In short, a dental implant is a solution for your crooked, chipped, or missing teeth.
Who Is An Endodontist?
Endodontists are skilled dental professionals specialized in the diagnosis and treatment of tooth pain, including root canal. You can think of an endodontist as a professional who works to save your natural tooth.
Can an Endodontist Install Dental Implants in Pittsburgh?
A general dentist receives basic education & training in dental implants during graduation. On the other hand, an endodontist receives additional training in implants during graduation. This is what separates an endodontist from a dentist and makes an endodontist a specialist.
So, yes, an endodontist has the qualification and training to place dental implants. However, if an endodontist isn't confident enough, he'll refer you to a periodontist or dental office in discovery bay and some other expert.
Are You Suitable for Getting Dental Implants in Antioch?
Not everyone can opt for dental implants. Your dental expert will first examine your condition and will then make the final decision.
However, you are rated as an ideal candidate:
If you do not smoke or are ready to leave it ASAP.
If you have the requisite bone density to support the implant.
If you have healthy teeth and maintain good oral hygiene.
If you are ready for multiple visits to the dentist. It's because implants take time to fuse.
Who Can Help You With Dental Implants in Brentwood?
Dr. Ali Shirani is someone you can trust for dental implants in Brentwood. Dr. Ali Shirani is a well-qualified and experienced dental professional. He is known for his gentle touch and for listening to his patients calmly.
Also, Dr. Ali Shirani's state of the art facility has the best available dental technology. So, you can expect the best dental implant installation. He treats patients from the locations within California mentioned below:
Antioch
Pittsburg
Brentwood
Discovery Bay
Conclusion:
So, if you're located anywhere in the above locations and are looking for a trustworthy dentist for dental implants in Antioch, book an appointment now with Dr. Ali Shirani. For more information call us at 925-778-1998 to clarify your doubts right away.