Salient Attributes to Probe Into While Hand-Picking Your Dentist
Salient Attributes to Probe Into While Hand-Picking Your Dentist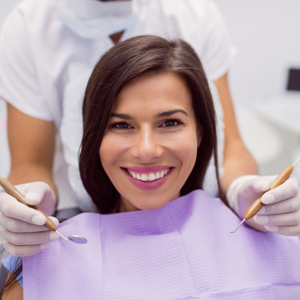 There are a number of components to contemplate while picking out a dentist. Some patients ask us When and Why Should We Go to a Dentist? We recommend going for regular dental check-ups is essential to keep your dental health in check. Once you have zeroed in on your Dentist Near You in Antioch, it becomes very simple; if you like your dentist and the dental office, you will return for your dental routines, follow-ups, etc. Thus, it is paramount to discover an appropriate dentist like Dr. Ali Shirani whose practice name is Ali Shirani, DDS for you and your family for good oral health. Our dentist is serving the communities of Antioch, Pittsburg, Brentwood, Discovery Bay, and other surrounding areas.
Let's See Some of the Most Essential Qualities a Dentist in Antioch Should Have.
There are some essential factors that need to be looked into while choosing a dentist such as the following:
Experience:

Check the dentist's necessary training, skills, and experience; you cannot have a dentist who got his certification online to check your oral health. Your oral health is as crucial as your overall health. It's essential to make sure you get all your oral problems treated by the best dentist and all under one roof.

Services:

Every member of your family may have a different need to visit a dentist. Some may want their wisdom teeth removed, get invisalign, braces, dentures or get crowns. So check for a Family Dentistry in Antioch that provides services such as family dental services, cosmetic services, restorative services, and emergency dental care. If a dentist offers all of these options, then it's a good choice.

Referrals and Reviews:

Ask friends and relatives for recommendations. Carry out a bit of research on the web using the keywords "Dentist Near Me Antioch" and filter out the best. Check out the reviews of patients as they tell the real story, a consistent thread of good or bad reviews will probably help you decide.

Dental Technologies:

Good dentists invest in new technologies such as dental lasers, CAD/CAM machines, etc. to provide patients the best experience and treatment. These modern equipment will definitely impact a patient's treatment and confidence.

Insurance Covers:

Try to derive the maximum advantages out of dental insurance and minimize the cash payments for your care. You should in any case think about credentials, experience, results, and clinic quality as you select a dental specialist and then choose the appropriate dental insurance policy.
Take Away:
Hand-picking a dentist can be exacting to do on your own. Considering the above mentioned points may benefit you. If you're looking for a new Dentist visit our Dental Office in Antioch, and in communities of Antioch, Pittsburg, Brentwood, Discovery Bay, and other surrounding areas check out Ali Shirani, DDS. For more information call us at (925) 778-1998 and schedule an appointment today.