Gum Disease & Dental Implants: What to Know
Gum Disease & Dental Implants: What You Need to Know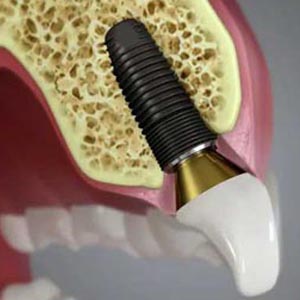 One of the most effective ways to replace a missing or broken tooth is with a dental implant - a unique screw that is often composed of titanium. Nonetheless, gum disease and dental implants don't always "get along." Jawbones and healthy gums are crucial for dental implant success because they must be ensured firmly. The following inquiries can give you a better understanding of how gum disease affects your likelihood of having a successful dental implant in Brentwood. In a previous blog post, we discussed Gum Disease: Am I still a candidate for dental implants? However, in this blog post, you will understand the difference between gum disease and dental implants and why good oral health is important.
What Are Dental Implants?
An option for dentures that works as the tooth root is a dental implant. It is set into your jawbone by your dental office in Discovery Bay, which then tops it with a crown. It gives several benefits, including increased stability and durability. It also allows chewing and speaking and stops bone deterioration. Nobody might immediately see that you have lost teeth.
What Is Gum Disease?
Gum disease also referred to as periodontitis or periodontal disease in Brentwood, is a serious gum illness. Plaque accumulation around and along the gumline is the cause of it. The bone that holds your teeth in place can be destroyed by gum disease. It increases the risk of coronary artery disease, stroke, and heart attack. Also, it may have an effect on illnesses like diabetes.
Gum disease can manifest in a number of ways, including pus between the teeth, receding gum line, or the sensation that the teeth are loose. If your gums are sensitive, swollen, red, and bleed-prone, you can also have gum disease.
Is Gum Disease a Prerequisite for Getting a Dental Implant?
Gums must be wholesome and robust for family dentistry Discovery Bay to function. Your tissue and bone deteriorate due to gum infection. Also, your eligibility for a dental implant may therefore not be guaranteed. Hence, you might not yet have a jawbone or other supporting tissue that is sturdy enough to support implants after therapy.
To safely support cosmetic dentistry in Brentwood during dental implant therapies, the jawbone must be thick and wide. Also, adequate tissue must surround your implant and its eventual repair. You may qualify for a soft tissue or bone graft if this applies to you. After the grafting, you can have a dental implan
Why is Good Oral Health Necessary for Dental Implants?
Your dentist, who is typically a periodontist or prosthodontist, must assure you have healthy gums if you have to utilize a dental implant to replace a missing or damaged tooth. A successful implant method depends on healthy tissues and strong bone structures.
Because a post that is tightened into your jaw will be utilized to connect your new tooth, a strong base configuration is required. A dentist's office near me in Discovery Bay can begin the implant procedure once they've determined that your gums are sound and free of periodontal infection.
You can regain a beautiful smile and good bite in this way with the aid of a successful implant-crown method.
Please get in touch with Dr. Ali Shirani for advanced dental treatment right away if you'd like more information on family dentistry in Brentwood and how he can enable you to have an attractive and healthy smile. Call us at 925-778-1998.