Gum Disease: Candidate for Dental Implants
Gum Disease: Am I Still a Candidate for Dental Implants?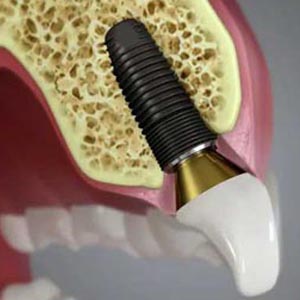 How long have you been suffering from gum diseases and missing teeth? You are certainly having a hindered smile because of this. Have you seen a doctor about your situation? Now with periodontal disease, you may wonder if you can get a dental implant done. In our previous blog, we have explained the working process of dental implants by pediatric and family dentistry in Pittsburg. Read along to know if you are an ideal candidate for dental implants with gum disease.
Can You Get a Dental Implant in Brentwood With Untreated Gum Disease?
If you have untreated gum disease, then you might endure a number of dental problems. Periodontal disease in Brentwood is a result of chronic infection and is likely a hindrance to dental implants. So, the straight away answer to whether you can undergo dental implants with untreated gum disease is simple No.
For dental implants in Brentwood, you need healthy dental health. This includes having a healthy jawbone, good bone density and strong gums. Untreated gum infection will lead to bone erosion and a candidate for dental implant will need sufficient bone for the implants to infuse with the jawbone.
Can You Get Dental Implant in Pittsburg With Treated Gum Disease?
The next question is that if you get your gum disease treated, can you then go ahead for dental implants? The answer might still be No. Are you surprised and disappointed to know that a treated gum disease also doesn't let you spruce up your smile with dental implants? Well, we all understand how important implants are for dental aesthetics. Wearing a bright white smile with complete self confidence is highly significant for your self-esteem, especially in public gatherings. However, this calls for a successful implant surgery by a dentist in Antioch and that needs very healthy gums and bone structure.
Post the gum treatment, your gum health, tissues and jawbone might be very vulnerable. They may not be very strong to uphold implant surgery. In fact, you need a dense and thick jawbone which is wide enough to make space for an implant. Also, robust gum tissues are needed to surround the implant site and help in final recovery.
What Happens if You Do Dental Implants After Gum Diseases?
If you still go ahead for dental implants post treated/untreated gum diseases, there are high chances that gum diseases will get worse or reoccur. You can endure foul breath, swelling, bleeding, loose implants, etc.
When Can You Get Implants After Gum Disease?
Well, there is still a ray of hope. You can get implants only and only if gum disease has been treated very successfully and efficiently by only expert hands like the best dentist near you in Antioch. Only a very experienced and confident dentist near you can assure you about the success of implants after gum-disease.
Conclusion
For such an experience for periodontal disease in Pittsburg, do visit the leading dentist office near you led by Dr. Ali Shirani. The doctor is one of the best dentists with years of expertise helping patients with dental issues. The dentist is known for curing critical issues and exceptional cases. For more call us at 925-778-1998 and schedule an appointment today.