Is It Appropriate for Kids to Get Dental Implants?
Is It Appropriate for Kids to Get Dental Implants?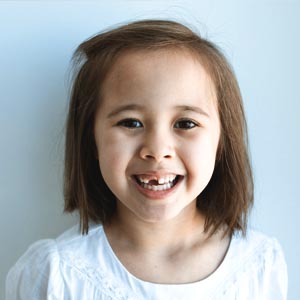 Imagine this. You are sitting in the pavilion enjoying your kid's first match and all of a sudden you find your child on the floor with an injured mouth. When you rush to the nearest hospital you discover that a tooth is missing. Several questions will hit you such as what's the most ideal way to fix the problem? Who should you call? a pediatric dentist or a general dentist? Will your kid get a new tooth? In our previous blog, we have explained how dental implants in Pittsburg are safe for kids. Read on to discover whether dental implants are a safe procedure for your kid.
Dental Implants By Pediatric and Family Dentistry in Pittsburg:
A lost tooth is a very serious dental problem. This is because it changes not only one's smile but also their personality. But if you consult with your pediatric dentist in Antioch immediately you can save your child's smile.
Chipped, broken, or loose teeth, broken braces or wires, or serious cuts to the tongue, lips, or cheek all need immediate dentist help. If a parent doesn't look for dental assistance right away, they can risk an oral disease or losing a tooth forever.
If you are looking for a clinic that offers the finest family dentistry in Pittsburg then consider Dr. Ali Shirani's dental clinic. Dr. Ali Shirani serves the following locations: Antioch, Pittsburg, Brentwood, and Discovery Bay. Browse through our website of Dr. Ali Shirani to gather more details.
Dental Implants The Best Solution for Missing Teeth in Pittsburg:
Dental implants in Pittsburg is an excellent and very interesting dental treatment that falls under cosmetic dentistry. It allows one to enjoy an artificial tooth just like a real tooth. All it needs is a little screw and a customized crown. They are the best, and longest-enduring choice to supplant one or various missing teeth.
Are Dental Implants in Antioch Safe for Kids?
While dental implants in Antioch are the most effective way to re-establish a grown-up's smile, it is not a go-to choice for kids. This is because a kid will possibly need to have a metal device in their jaws which are still developing.
Dental implants are not the most ideal decision for kids. This is because their teeth can become crooked when their permanent teeth start to occur thus causing pain as a kid's jaw develops. The rightful age for a dental implant is at least 18. To fix your kid's smile, dental bridge or partial dentures can be options at our dental office in Discovery Bay. This is the point at which a specially designed tooth is attached to the real tooth.
Save the Smile With Cosmetic Dentistry in Brentwood:
Proper brushing and flossing every day combined with early and regular visits to cosmetic dentistry in Brentwood will keep a kid's smile safe forever.
Which is the Best Dental Office in Antioch & Brentwood?
Perform a google search with the keywords the finest "dentist office near me Brentwood" or 'the best dentist office near me Pittsburg'. You will discover Dr. Ali Shirani's clinic in the top results. Get in touch with Dr. Ali Shirani at Ali Shirani, DDS. Dr. Ali Shirani and his team offer the best dental services all across Antioch, Pittsburg, Brentwood, and Discovery Bay. Call us at 925-778-1998 to have a conversation right away.