How Professional Teeth Whitening Is Done?
How Professional Teeth Whitening Is Done?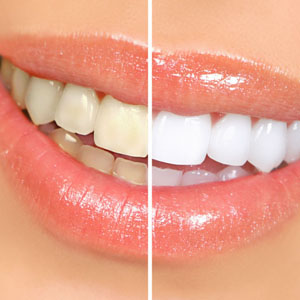 Teeth whitening is one of the most familiar procedures. If you desire to obtain a beautiful and brighter smile you may consider so many options nowadays. Often choosing the perfect procedures can be overwhelming. Sorting out and making a comparison between the possible options is a task. In our previous blog, we have explained the different cosmetic dentistry procedures in Pittsburg. This extensive comparison will help you to make an informed selection based on the available procedures.
Among the various cosmetic dentistry procedures teeth whitening in Brentwood is very ideal for individuals with healthy, unrestored, and discolored or stained teeth. Because, they will respond faster to this treatment. It is also not suitable for everyone.
5 Major Teeth Whitening Procedures in Antioch:
In-Office Laser Whitening:

It is a proven solution to obtain a brighter tooth. Cosmetic dentistry in Antioch uses lasers and peroxide-based whitening agents while performing the procedure. This creates dramatic and long-lasting results.

Teeth Whitening Trays:

The trays of teeth whitening in Pittsburg are filled with peroxide-based whitening gel that is a very economical option to have brighter teeth. You must not consume alcohol during this procedure.

Teeth Whitening Toothpaste and Rinses:

Swapping regular toothpaste with whitening products can be a simple way to remove stains and prevent future stains.

Comprehensive Teeth Whitening Regimen:

One of the most popular cosmetic dentistry in Brentwood procedures, this process combines all techniques into one regimen. It is also a very economical option to have a whiter smile.

Over-The-Counter Whitening Strips:

This is one of the most common teeth whitening procedures that use peroxide-based dental strips. It provides a varied level of whitening based on your requirement. Cosmetic dentists often do not recommend this procedure.
Conclusion:
If you are looking forward to availing yourself of a reliable dentist office near you in Antioch, you can approach Dr. Ali Shirani DDS and his team. Dr. Ali Shirani DDS is a renowned cosmetic dentist, and he serves these locations: Antioch, Pittsburg, Brentwood, Discovery Bay. Dr. Ali Shirani DDS has years of experience in the field of cosmetic dentistry.
Visit our website to avail patient referral materials or to submit a patient contact form today. To know more about the dental packages contact Dr. Ali Shirani DDS at 925-778-1998 right away. Book a consultation with Dr. Ali Shirani DDS through our website.