Why Is Cosmetic Dentistry Important?
Why Is Cosmetic Dentistry Important?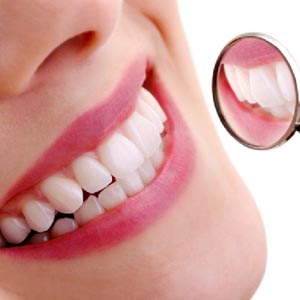 Don't we all long to have a bright white smile with all those perfectly aligned teeth? Well, it's time for your smile dreams to come true. With the advancement of cosmetic dentistry in Antioch, cosmetic dental procedures such as teeth whitening Pittsburg and other dental treatments are much simpler, safer and easier!
In our previous blog, we have explained the 5 Common Dental Procedures You Can Avail of at a Dental Office in Antioch. If you are out in the market looking for the right cosmetic dentist to undergo cosmetic dental procedures, visit Dr. Ali Shirani. He serves the locations of Antioch, Pittsburg, Brentwood and Discovery Bay!
What is Cosmetic Dentistry?
Cosmetic dentistry in Pittsburgh is a field of dentistry that primarily focuses on improving your teeth, gums, and your overall appearance. The field of Cosmetic Dentistry Brentwood has been the easiest way to change the alignment of your teeth and the appearance of your smile. Today several cosmetic dentists also focus on correcting dental issues of their patients or any other issues that are detrimental to their oral health.
Why is Cosmetic Dentistry in Antioch Important?
Cosmetic dentistry in Brentwood usually refers to those procedures that help you be much prouder of your smile. If you are self-conscious about your smile, cosmetic dentistry procedures are a great choice for you.
What are The Different Cosmetic Dentistry Procedures in Pittsburg?
Let's take a look at some of the most popular cosmetic dentistry procedures:
Teeth Whitening:

Teeth whitening in Pittsburg is compatible with patients of all ages. There's no doubt that teeth whitening is the most instant and affordable way to brighten your teeth. In most cases, cosmetic dentists will complete your teeth whitening procedure in just one sitting.

Dental Veneers:

Dental veneers are another popular type of cosmetic dental procedure. There are different categories of veneers like composite and porcelain veneers. These dental veneers are attached to the front of your teeth and thereby improve the appearance of your teeth and make them look perfect naturally.

Braces:

Braces, both clear braces and transparent braces (Invisalign) are known to correct the appearance of your smile. They are applied in such a way that they put pressure on your teeth and help them align perfectly. In most cases, they also fix overbites.
Conclusion:
If you are looking for cosmetic dentistry in Antioch, Pittsburg, Discovery Bay, or Brentwood consider Dr. Ali Shirani to avail the finest cosmetic dentistry service in the region! Browse through the website of Dr. Ali Shirani to gather more details regarding the services provided. Dial us at 925-778-1998 to have a conversation right away.