The Duration of a Complete Dental Implant Procedure
The Duration of a Complete Dental Implant Procedure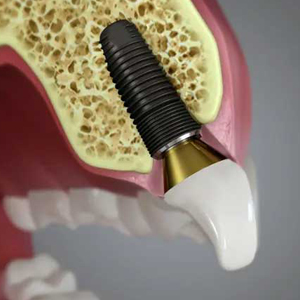 Dental implant treatment is a dental restoration process that gives you impressive and long-lasting results. If you have a missing tooth from your childhood or lost one during an accident or due to dental disease, you may consider getting dental implants treatment in Antioch. It is the closest replacement to a natural tooth. Not every patient has the same dental condition. So no one can specify the exact duration of a dental implant procedure. But you can still get an idea of the time taken.
Dental Implants Procedure & Duration:
A dental implant is not a day's work. You have to be patient with the treatment. If your oral health conditions are good, you may expect the treatment to be over within four to six months.
Pretreatment Requirements of Dental Implants:
It can extend for patients requiring some pre-treatment surgeries. The procedure is long, but the results are well worth it. If you're considering getting dental implants in Pittsburg to fill the missing tooth gap, be sure to consult Dr Ali Shirani. If you want an idea of the treatment stages and their duration before visiting the dentist, read ahead.
Consultation:

Whether you want dental implants in Brentwood or other locations, you will have to begin with a personalized consultation. It is a day's work, and you'll be informed of the further treatment in detail.

Pre-Treatment Surgeries:

It is not a prerequisite for everyone, but certain patients have to undergo pre-treatment surgeries like bone grafting, alveoloplasty, tooth extraction, or other surgeries, depending on the dental condition. It may take anywhere between 3-12 months, depending on the surgery.

Implant Placement:

Once the consultation and pre-treatment surgery, which is not a standard procedure, is done, dental implants in Discovery Bay are placed within a week or two from the day of consultation or completion of pre-treatment surgery.

Healing/Recovery:

The initial healing/recovery process takes a week or two. But your implants become a natural part of your jaw bone in 3-6 months. But it varies according to patients and their dental conditions.
Conclusion:
If you're ready to get dental implants in Antioch, and other surrounding areas like Brentwood, Pittsburg, and Discovery Bay you should consult Dr. Ali Shirani. He is a highly knowledgeable and experienced dentist at the Dr. Ali Shirani clinic.
He has carried out multiple successful dental implant surgeries at his dental office in Antioch. One look at the testimonials from previous patients in the website is enough to give you a glimpse of his competence. So go ahead and book a consultation right away.