Is Teeth Whitening for Kids Safe?
Is Teeth Whitening for Kids Safe?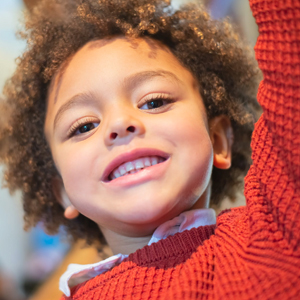 Kids' teeth begin to get yellowish as they get older. Many at-home teeth whitening treatments have become widely accessible, which parents often choose to use for their kids. In our previous blog, we have explained how safe are dental implants in Antioch for Kids. However, pediatric dentists are often asked whether a teeth whitening treatment is suitable for kids or not.
What is Teeth Whitening?
Teeth whitening is a cosmetic procedure that works to whiten teeth by eliminating stains and discoloration. Your teeth must first be whitened, either at a dental office in Antioch or at home using a teeth-whitening kit. To prepare for the teeth-whitening operation, you must take important action.
A dentist lets you know about the dental office in discovery bay facility's teeth-whitening solution.
What Age Should Children Go for a Teeth Whitening?
Parents are advised by a pediatric dentist in Discovery Bay not to have their kids' teeth whitened until they are at least 14 years old. Family dentistry takes care of all safety steps in teeth whitening.
The dentist Association has considered some conditions for safe teeth whitening for children. These conditions include:
Baby Teeth:

Children should not have any baby teeth while proceeding to teeth whitening because it can cause damage to their teeth.

Adult Teeth:

Children should have adult teeth in place for at least the last 2 years. This means baby teeth should have fallen out at least 2 years before the teeth whitening.

Orthodontic:

Kids should have completed their orthodontic treatment before proceeding for a teeth whitening procedure.
Is Teeth Whitening Safe for Children?
Yes, it is, but only after a certain age. Teeth whitening can be a great way to brighten up your child's smile. In fact, there are some safe tooth whitening elements that are just as effective on children as they are on adults.
If you are considering teeth whitening for children, you should discuss suitable products with your family dentistry in Antioch and only use them when recommended by a dental practitioner.
What Teeth Whitening Elements Are Safe for Children?
If you're concerned about any possible risks with your child's teeth whitening products, talk to your dentist or pediatric dentists in Antioch before you begin using them. There are many safe whitening elements for children. You can whiten your child's teeth with a range of over-the-counter materials. However, ensure to always seek suggestions from a dentist before you apply them on your kid's teeth.
Conclusion
If you're seeking a trustworthy dental office in Discovery Bay solutions and require urgent dental care, get in touch with Dr. Ali Shirani. Dr. Ali Shirani D.D.S. has experience and training on a range of dental specializations. For more information, call us at 925-778-1998 and schedule an appointment today.