Why Choose Dental Implants Instead of a Root Canal?
Why Choose Dental Implants Instead of a Root Canal?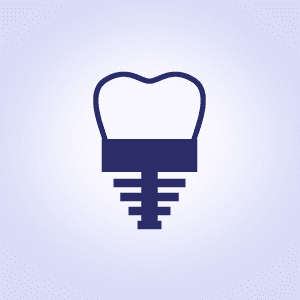 The first straight-up answer is dental implants are way less painless than root canals. At times, making up your mind between two important treatments is dicey. The reason is, if your teeth are too damaged, the dentist near you in Discovery Bay can discuss different treatment plans with you demonstrating the pros, cons, cost factors, and other factors circling those. In a previous blog post, we discussed 5 tips to find the best dentist for dental implants in Brentwood . However, in this blog post, we will understand why we should choose dental implants over root canal treatment in Brentwood.
The two most apt treatment courses for severely damaged, decayed, or missing teeth issues are dental implants and root canals in Brentwood. So, before you make up your mind to go for either of these dental treatments, you need to consider the benefits of both.
Root Canal vs. Dental Implants: Which Procedure is Right for You?
In the root canal, the infected site will be numbed by your dentist using local anesthesia. Post this, the dental expert will make a small opening in the upper part of your decayed tooth. The decayed soft tissue inside the pulp chamber will be removed and the empty space will be filled with a medically approved biocompatible material.
Alternatively, in implants, surgery is needed with general anesthesia. Here, your dentist will cut into your gums and eradicate some bone around the infected tooth. The implants are kind of screws that are implanted in place of removed infected tooth and then topped with a crown.
Now, many dentists and patients prefer dental implants over RCT, the reasons being:
The Entire Procedure May Fail if the Damage is Too Severe:

If the tooth is too weakened, a root canal in Brentwood might not be able to address the damage. In such a case, after a failed RCT, you will have to recourse for dental implants from an emergency dentist in Brentwood .

RCT Might Further Weaken the Tooth:

For Root Canal Treatment(RCT), an endodontist in Brentwood will have to drill down into your tooth. However, this might pose a further threat to the weakened tooth if the tooth is very fragile in nature. Hence implants are of help in such scenarios.

If the Tooth is Too Damaged:

If the tooth is too damaged to do a root canal treatment and a crown, the only option you will be left with is dental implants. This will restrict any further deterioration of surrounding teeth.

The Cost Might Be More When Coupled With Crown:

Though RCT is less expensive than implants, it can still be costlier than the latter if you need crowns with it. In that case, if you do not have insurance, it can burn a hole in your pocket.

High Functionality:

Dental implants in Brentwood will render higher functionality and sustainability of your teeth with a low failure rate. Also, the teeth will imitate your natural teeth as the dentist will craft the tooth to match the natural shade.
Looking for Dentist's Office Near You in Brentwood?
If you're searching for a top-rated dentist office near you in Brentwood that offers cosmetic dentistry services, look no further than Dr. Ali Shirani. Our experienced team provides a range of cosmetic dental treatments, from teeth whitening to root canals. Check out our website and reviews to see why we're the go-to choice for dental care in Brentwood. For more information, you can call us at 925-778-1998 right away.