5 Tips to Find Best Dentist for Dental Implants
The Best Dentist for Dental Implants: What to Look for?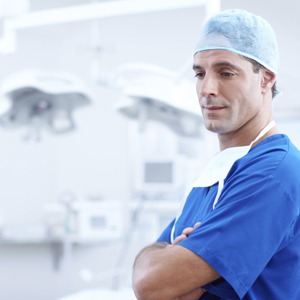 A dental implant can significantly improve the quality of life for individuals suffering from missing teeth. It is possible to achieve a natural-looking smile with this state-of-the-art procedure, which restores the function of your teeth with effective and long-lasting results.
Choosing the right dentist is crucial for invasive and effective procedures like dental implants. The success of your implant procedure depends on the quality of dentistry you count on. What should you consider when choosing a dental implant dentist? In our previous blog, we explained the candidate for dental implants in Brentwood during periodontal disease. However, read the 5 tips to find the best dentist.
5 Tips to Find the Best Dentist for Dental Implants in Brentwood:
A Wealth of Experience:

You should only have your dental implant performed by a general dentist with sufficient experience in dental implants. Your dentist should ideally have three to five years of practical experience to provide you with a safe and successful surgical procedure.

An experienced implant specialist can handle a wide range of patients and treatments while ensuring that the procedure runs smoothly without creating stress for the patients. At the best dental office in Discovery Bay, you can be confident that the team has experience with all types of implants and knows how to deliver the most effective treatment possible.

Qualifications and Specialized Training:

Most qualified and Implant specialists have invested in obtaining the proper training and qualifications in dental implantology.

Your dentist should have completed their post graduation with training in implants. They should also be continuously in touch with the procedure's recent developments and technological advancements. It would help if you research different dentists' educational backgrounds and qualifications before choosing a dentist.

Informed Decision-Making:

Dental implants do not provide a solution to all oral health problems. The right dentist would not place implants on someone who would not benefit from the procedure. This is because the procedure is not suitable for all patients and has associated risks. When restoring a patient's teeth, the right dentist near you in Discovery Bay will carefully examine and discuss all possible options with the patient.

Great Patient Feedback:

It can be beneficial to read previous results and testimonials. A good specialist will have several testimonials and feedback from satisfied patients showing their past successes.

Convenient and Calming Space:

Dental implants require multiple dental visits, so the dental office must be located in a safe and convenient area for patients. To keep your anxiety at bay and put your mind at ease, the dentist office near you in Pittsburg must have a soothing and relaxing environment.
Conclusion:
Are you seeking dental implants in Brentwood in your area? Get in touch with Dr. Ali Shirani, a known dentist office near you to learn more about dental implants and how they can benefit you. Contact them today to schedule an appointment that will change your life!