5 Top Cosmetic Dentistry Procedures for Kids
5 Top Cosmetic Dentistry Procedures for Kids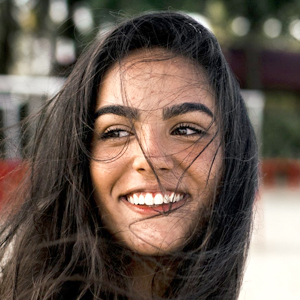 Many believe that cosmetic dental procedures are exclusively for adults. However, treatment for children's cosmetic dental needs is a specialty of many cosmetic dentists near me in Antioch. In a previous blog post, we discussed 6 reasons why you should consider cosmetic dentistry . However, in this blog post, we will understand the top 5 cosmetic dentistry procedures for kids.
Enhancing your dental looks can ultimately help you regain your self-confidence and treat any oral health issues, which is the primary goal of cosmetic dentistry. This is very much applicable to kids as well.
Keep reading to discover insightful information on various cosmetic family dentistry in Pittsburg methods for children if you think that your child's smile needs some improvement.
Top Cosmetic Dentistry Procedures for Kids:
Permanent tooth discoloration can result from issues like dental decay or inherent stains. The shape and appearance of a tooth can be altered by fractures or chips, both of which can result from trauma. In terms of children's aesthetic dentistry, the following processes can be performed:
Teeth Whitening:
Young patients' teeth can be whitened professionally to get rid of lingering stains. The fact that the patient also receives a dental examination and expert teeth cleaning as part of the procedure is an added benefit. Often, kids can't have whitening procedures until they've erupted most of their permanent teeth.
Dental Fillings:
Composite fillings or white fillings are specialized and typically used to repair tooth decay. Dental fillings are appropriately put in following the removal and thorough cleaning of the tooth decay by a children's dentist's office near me in Antioc h.
Dental Crowns:
Dental crowns for aesthetic purposes are composed of composite materials. They cover badly broken, chipped, or fractured teeth by seeming like natural teeth. The teeth are strengthened by dental crowns in the dentist's office near me in Pittsburg. Usually, bonding might continue for a longer duration.
Bonding:
Composite resin compounds are also used in dental bonding. They serve as a replacement for missing teeth and are ideal for covering up stained, chipped, and unevenly spaced teeth.
It is recommended to speak with a trustworthy pediatric dentist in Pittsburg before deciding on any cosmetic dentistry operations so that you can get your child the finest possible care.
Dental Veneers:
Composite resin is also used to create personalized porcelain veneers. To improve uneven, damaged, or crooked teeth, they effectively cover the tooth's surface.
Conclusion:
So, these are the top 5 cosmetic dentistry in Pittsburg procedures for children. A pediatric dentist in Brentwood, Dr. Ali Shirani can assist you in achieving your goals, whether they are to have a whiter, brighter smile or to fully transform your overall appearance with veneers and bonding. For more, browse through our website or call us at 925-778-1998 right away.