Is Teeth Whitening Safe for Children?
Is Teeth Whitening Safe for Children?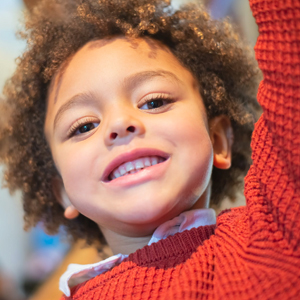 Teeth whitening is a form of cosmetic dental procedure that involves bleaching your teeth. This provides them a visibly brighter and whiter appearance by softening the existing color by multiple shades. In our previous blog, we have explained the 5 major teeth whitening procedures in Antioch. Read along to know how safe is teeth whitening for kids.
Potential Causes of Teeth Discoloration Among Children:
As children start to grow older, their teeth start to get stained due to excessive consumption of pigmented foods and beverages. Our dentist office near you in Pittsburg explains many factors that cause teeth discoloration among children. The factors are as follows:
The poor practice of dental hygiene and unhygienic dental habits
Pigmentation occurs due to excessive consumption of pigmented foods and beverages
Intake of certain medications such as vitamin supplements can stain teeth
After removing braces decalcification of enamel can happen
Nerve damage due to tooth trauma
Excessive fluoride that occurs due to the use of infant formula that is combined with fluoride water
Decay of teeth
Intaking tetracycline during pregnancy or breastfeeding
Several medical conditions that often hinders teeth development at infancy
Is Teeth Whitening With Cosmetic Dentistry Safe for Children?
As per the advice of a pediatric dentist in Antioch, teeth whitening procedures for children must be carried out with extreme care and efficiency by a medical professional alone.
3 Criteria Childrens Must Satisfy Before Opting for Teeth Whitening in Pittsburg:
Must have all permanent teeth erupted previously
The child's enamel must be fully calcified
All orthodontic treatments must be performed on them previously
What Is the Right Age To Opt for Teeth Whitening in Brentwood?
As per the suggestions of a pediatric dentist in Brentwood teeth whitening procedures are not safe to perform among kids or teens under the age of 15. It is appropriate to consider cosmetic dentistry procedures such as teeth whitening treatments after fifteen. Hydrogen peroxide is a common ingredient in the whitening strips, gel, or kinds of toothpaste used in the whitening process. These ingredients are not safe for the gut and oral health of children.
Pediatric dentist in Pittsburg advises parents to not consider teeth whitening procedures for their children if their child or teens are under the age group of 15+ years.
Conclusion:
If you are actively looking to avail reliable restorative and cosmetic dentistry Pittsburg solutions and require urgent dental care, approach Dr. Ali Shirani D.D.S and his team. Dr. Ali Shirani D.D.S has experience and expertise in various fields of dentistry. Dr. Ali Shirani has served individuals for many years in communities like Antioch, Pittsburg, Brentwood and Discovery Bay. In order to know more about Dr. Ali Shirani, please contact us at 925-778-1998 right away. Book a consultation right away through our website.