Is Teeth Whitening a Secure Cosmetic Dentistry Procedure for Children?
Is Teeth Whitening a Secure Cosmetic Dentistry Procedure for Children?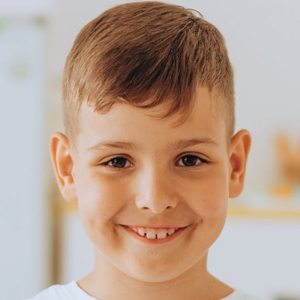 Teeth whitening is a very common and widely popular cosmetic dentistry treatment. It helps to restore your dental aesthetics and improve your smile. Whether a teeth whitening procedure is safe for children or not is a thriving question faced by most pediatric dentists. In our previous blog, we have explained the safety of teeth whitening in Pittsburg for children. Read Along to know cosmetic dentistry procedures for kids.
DIY teeth whitening kits are easily available nowadays. Most people are using these kits to get a brighter smile within the comfort of their homes. Usually, our permanent teeth are not as whiter and dazzling as our primary teeth. It often is tempting to use these DIY procedures to get a whiter and dazzling smile. Read on to discover more information about teeth whitening in Pittsburg for children below.
What Is the Real Cause of Discoloration of Teeth Among Children?
Dental injury or trauma
Dental cavity/early detection of childhood caries
Some medications such as antibiotics, vitamins, and iron supplements can cause teeth discoloration
Overconsumption of sugary and pigmented foods and beverages
What Is the Right Age for Children To Go for a Teeth Whitening in Pittsburg?
Pediatric dentist in Pittsburg advises parents not to go for teeth whitening procedures for their children until they reach 14+years of age. The reason behind the suggestion is this: the level of hydrogen peroxide that gets used in teeth whitening procedures can lead to severe teeth sensitivity among children. That can result in dental cavities and soreness in the near future.
Our family dentistry in Pittsburg doesn't recommend over-the-counter DIY solutions for children as it is often not effective and can cause damage to gum tissue, nerves, and tooth enamel.
Why Must Parents Opt for Professional Teeth Whitening Pittsburgh?
Pediatric dentist in Brentwood recommends kids go for a thorough dental checkup every six months. A pediatric dentist provides a long-lasting and customized teeth whitening solution for your children as per their needs and requirements.
So, consult a pediatric dentist by visiting a dentist office near you in Pittsburg and don't opt for DIY kits when it comes to whitening the teeth of your child.
Conclusion:
If you require reliable cosmetic dentistry in Pittsburg solutions or need emergency dental care consider Dr. Ali Shirani DDS and his seasoned team. Dr. Ali Shirani DDS has years of experience and expertise in the fields of cosmetic dentistry and has served individuals for many years in Antioch and nearby communities like Pittsburg, Brentwood, Discovery Bay, California. To avail more information about our services and dental procedures head to our website. To book a consultation please contact us at 925-778-1998 right away.